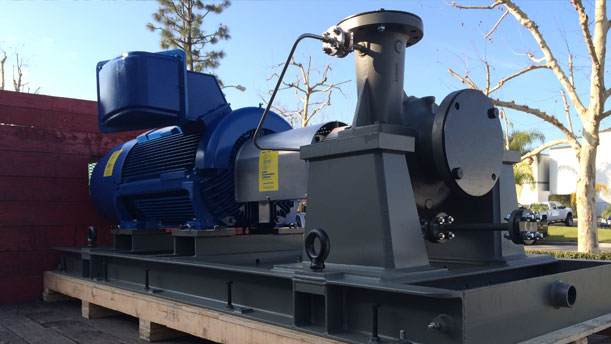 Keeping your operations running smoothly can be challenging when your equipment breaks down or is unable to keep up with demands.  Industrial pumps often maximize production and flow of operations creating a necessity for highly reliable pump abilities.  In order to guarantee your industrial pump is working to full capacity, you need to have it inspected by a trusted company with complete industrial pump fabrication capabilities. With Pump Engineering fabrication capabilities, you get just that – we have the ability to not only design but also fully fabricate and assemble pumps to meet your needs.
Why Trust Pump Engineering for Your Fabrication Needs?
For over 73 years, Pump Engineering Company's goal has been to provide services and products which drive improved operational performance and bottom-line growth for our valued customers and associates.  We offer in-house fabrication and engineering capabilities. From simple centrifugal pump units to elaborate pump skids with piping, we have the ability to not only design but fully fabricate and assemble pump units to meet your demands.
Benefits of In-House Fabrication
Since we specialize in in-house fabrication, we understand the benefits of having an industrial pump to meet your specific needs.  Advantages include,
Unique specifications built for your individual operations
High-quality materials to meet demands
Reliable engineering to keep your operation running smoothly
Request a Quote
For more information about our complete industrial pump fabrication capabilities, contact our industrial pump specialists today!