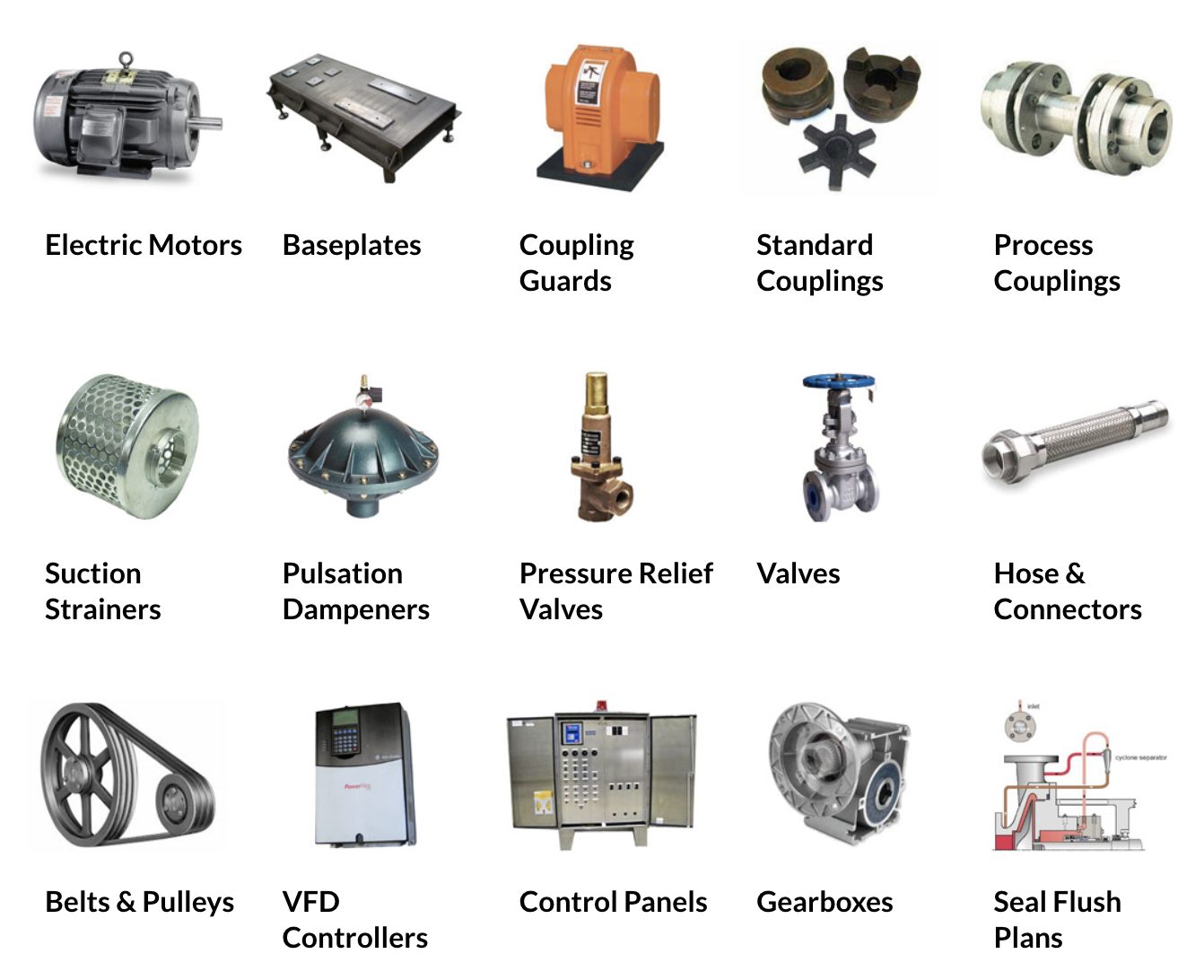 Deciding which part is best for your industrial pump can be a daunting task. However, with the right industrial pump specialist, you will not only find the best pump and fluid handling parts but also discover a reliable source for all your pump needs. At Pump Engineering Company, we are your one-stop source for all your pump and fluid handling needs. That's why we have created a complete selection of aftermarket accessory parts that are able to facilitate your evolving pump requirements.
Available Pump and Fluid Handling Parts
As the best source of pump and fluid handling parts, Pump Engineering  offers a wide selection for industrial and manufacturing leaders to choose from, including:
Electric Motors
Baseplates
Coupling Guards
Standard and Process Couplings
Suction Strainers
Pulsation Dampeners
Valves
Hose and Connectors
Pressure Relief Valves
Belts and Pulleys
VFD Controllers
Control Panels
Gear Boxes
Seal Flush Plans
Trusted Industry Leader
As an industry leader, Pump Engineering provides customers with quality parts and reliable service.  With over 73 years of experience, we are the top source for industrial pumps and fluid handling parts. Our goal is to provide services and products which drive improved operational performance and bottom-line growth for our valued customers and associates. Contact our knowledgable staff to find the part for your operational needs by calling 800.560.7867.