Pump Engineering Company proudly supplies high quality industrial strength pumps of varying types carefully designed to meet today's standards. Our industrial grade pumps and pumping equipment are made for both mass-market and specialized applications.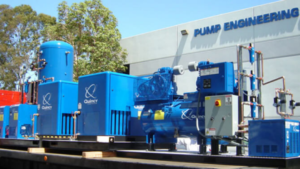 Our primary customer base includes: oil refining, oil and gas production, chemical, utilities, power generation, pulp and paper, food processing, aerospace, water reclamation and purification, engineering contractors, metals, pharmaceuticals, electronics and general industry.
In every aspect of our business, Pump Engineering Company's goal is to provide services and products which drive improved operational performance and bottom line growth for our valued customers and associates. Call 800.560.7867 for prompt and courteous service.