At Pump Engineering Company, we offer a wide range of pumps and fluid handling systems. Dedicated to meeting today's demanding industrial applications. We carry a diverse selection of pumping equipment to reach both mass-market and specialized pump applications. Some of the many pump categories we carry include ANSI centrifugal, sanitary, self-priming, magnetic/mag-drive, vertical turbine, high pressure, submersible, and many more. In addition, we remain dedicated to quality, which is reflected by the class-leading pump brands we interface with. Flowserve, Gorman-Rupp, Bran + Luebbe, Sandpiper, Sundyne, SPX and Moyno are only a handful of the highly exclusive providers we work with.
Choosing the right pump can be a daunting process, but we are able to make it simple through our support teams of engineering and product specialists. No matter the application, we are able to suggest the right pump based on your requirements.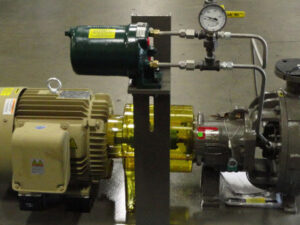 For more information about commercial pumps in Santa Springs and the whole southern California, contact us directly at 800.560.7867.