High-velocity mixing nozzles can add oomph for difficult processing areas.
Whether caused by "flushable" wipes, foreign objects in the effluent stream or floating grease mats, wastewater treatment plant operators experience costly and disruptive clogs to pumps, pipes and other systems.
"It's a huge problem—an absolutely horrible problem," said Frank Stuemke, of the Minnesota Rural Water Association, in a Minneapolis Star Tribune story on flushable wipes.
In fast-growing Tacoma, Washington, (population 208,000) the city's wastewater treatment utility spends approximately $250,000 annually unclogging pipes and de-ragging pumps, reports the Tacoma News Tribune. In addition to wipes, flushed objects have included dentures, clothing and even a 3-inch hard-plastic Elmo character child's toy that jammed a pump.
While part of the solution is educating people to not flush problematic items, education only goes so far, especially when compliance is less than 100 percent and other problems like greasy, floating mats also disrupt plant operations.
To keep wastewater flowing freely and reduce maintenance costs, more municipalities are installing chopper pumps as standard equipment in their wastewater systems.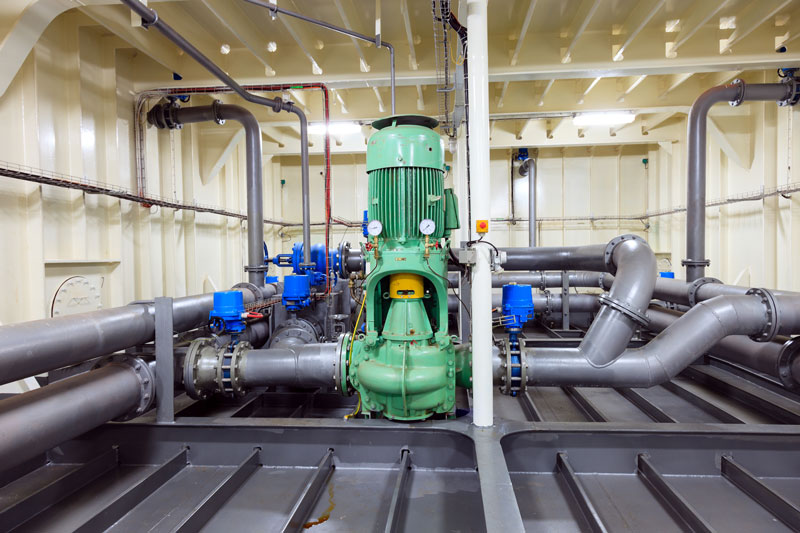 Advances in Chopper Pump Technology
Reliable chopper pumps have been available for more than 50 years.
These centrifugal pumps chop incoming solids prior to pumping to protect the pump from clogging, and in turn benefit downstream components, processes and the environment.
Pump Capabilities
High-performance chopper pumps can process virtually any heavy-duty solid that finds its way into the sewage stream—from wipes to rags, and even bulky items like nylon rope, garbage bags and plastic bottles.
Depending on the specific pump, chopper pump performance includes the ability to:
accommodate flows that are greater than 13,000 gallons per minute (gpm)
integrate with discharge sizes up to 16 inches
handle dry suction lifts that are up to 22 feet
achieve hydraulic efficiencies greater than 75 percent