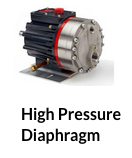 According to a leading global technology research and advisory company, Technavio, the demand for diaphragm pumps is expected to grow by more than 5% by 2020.
What is triggering the growth?
Based on the report, the main reasons for the expected growth is due to the availability of low-cost labor and raw materials.
What industries will benefit the most from this news?
Specifically, the chemical and petrochemical industries will benefit the most from this news and this includes methanol, ethylene, or fertilizer plants all of which utilize diaphragm pumps almost exclusively for various applications that involve transferring fluids from one process to another. Diaphragm pumps are vital to this industry.
However, other industries will also benefit. Namely:
•Oil & Gas (expected to grow by ~3%)
•Pharmaceutical
•Food & Beverage
•Agriculture
View all of the industries that Pump Engineering Co. serves.
Who are currently the top leaders for Diaphragm Pumps?
As reported by Technavio in the report, the current key players in diaphragm pumps are as follows:
•Dover
•Flowserve
•Grundfos
•LEWA
•Xylem
Pump Engineering Co. is a proud distributor of Flowserve industrial pumps.

"Rise in application of the diaphragm pumps in the key industrial segments, like wastewater treatment, pharmaceuticals, food processing, and other sectors will help the diaphragm pump market to grow during the forecast period. The growth of the market is also attributed to its increasing application in industrial sectors of developing countries, such as India and China. The initiatives, like FDI regulations and deregulation of the pricing policy, taken by governments in these countries will boost industrial development, especially in the power, agriculture, oil and gas, chemical, infrastructure, and F&B sectors," says Anju Ajaykumar, a lead analyst at Technavio.